What is Indian Summer?
It's the first half of October here at The Storage Inn in Egg Harbor Township, New Jersey, and the place is jumping! This probably has something to do with the unusually warm weather we've been experiencing?!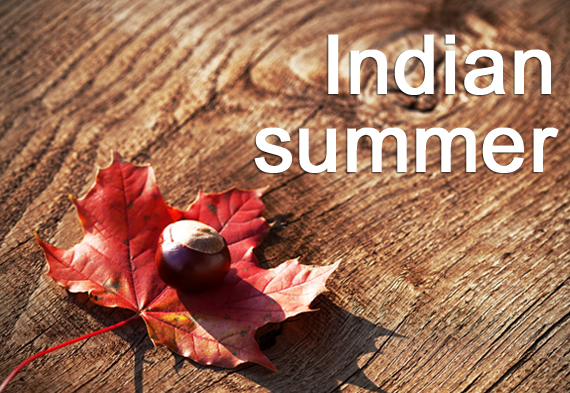 One of our customers, Damon, strode into our storage supplies store and proclaimed, "October, and it's actually hot outside!"  to which I replied, " Indian Summer!"
Damon, who also happens to be a school teacher, told me that I was, in fact, incorrect, and that Indian Summer only occurs after the first frost of the year. "Still hot though!" he exclaimed as he walked out of the office and back towards his storage space.
Hmmmm – I wondered if he was actually correct about the frost thing, so I checked it out, and found some interesting facts about "Indian Summer".
Indian summer is defined as a period of unseasonably warm, dry and calm weather, usually following a period of colder weather or frost in late Autumn.
The Origin
Indian summer was first recorded in Letters From an American Farmer, in a 1778 work by the French-American soldier turned farmer, J. H. St. John de Crèvecoeur.
"Then a severe frost succeeds which prepares it to receive the voluminous coat of snow which is soon to follow; though it is often preceded by a short interval of smoke and mildness, called the Indian Summer."
There are many references to the term in American literature to refer to any late flowering following a period of decline. John Greenleaf Whittier wrote of "The Indian Summer of the Heart", and Oliver Wendell Holmes mentions "an Indian summer of serene widowhood" in his story The Guardian Angel.


Why "Indian"?
The English already had names for this phenomenon including St. Luke's Summer, St. Martin's Summer or All-Hallows Summer, but eventually these terms disappeared and were replaced by indian summer.
Why Indian? Well, no one knows but, as is commonplace when no one knows, many people have guessed. Here are three of the more commonly repeated guesses…

When European settlers first came across the phenomenon in America it became known as the Indian's Summer as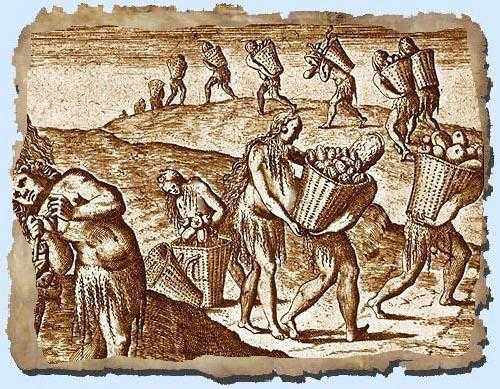 Native American tribes would wait for a warm spell in the autumn to harvest their crops including pumpkins, gourds, and fall vegetables.
It originated from raids on European settlements by Indian war parties, which usually ended in late autumn, after "Indian Summer".

Native Americans were considered untrustworthy by many white settlers, spawning terms such as "Indian giver". The aforementioned late-summer heat was considered a "false summer", thus the term "Indian" summer.
Well, who knows if any of these theories are correct? What I do know is that both the staff, and our self-storage customers here at The Storage Inn will be enjoying the warm days ahead! I think I'll spend a couple next week in shorts and flip-flops, turn the ball game on the radio, sit on my back deck and have a cold beer – Indian Summer Rules!