The Storage Inn Self Storage
The Storage Inn is a family owned and operated business with public storage facilities nearby in Egg Harbor Township NJ and Ocean City NJ. We opened the first self storage unit rental operation in Atlantic County over 30 years ago. And we continue to provide area residents and business owners with great, extra space storage options that are convenient and secure.
Areas We Serve
If you're searching for "storage units near me" you've found an excellent storage unit facility! Our locations are conveniently located for residents in Absecon, Atlantic City, Egg Harbor City, Egg Harbor Township, Estell Manor, Galloway, Linwood, Mays Landing, Longport, Margate City, Newtonville, Northfield, Pleasantville, Pomona, Somers Point and Ventnor City.
Great Storage Facility Features
What sets us apart from the competion is that we offer 20% more storage space than other facilities in the area with our high ceilings. And new tenants love the fact that they can save on their move by reserving the use of our free moving truck rental or moving van. Also, keep in mind that we have climate controlled storage units, storage unit shelving, packing supplies and moving supplies, and storage boxes. We welcome you to stop by and take a tour at any location and watch our video tour.
Time to Spring Forward! - The Storage Inn Blog
by Jerry Brown - Manager at The Storage Inn of EHT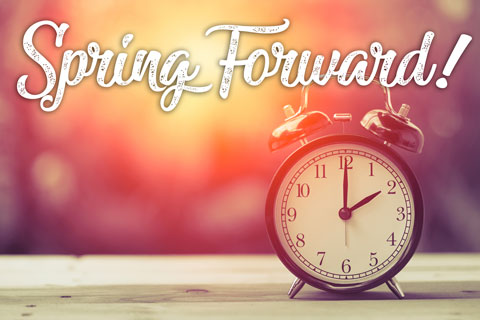 March has come in like a lion here at The Storage Inn of Egg Harbor Township, New Jersey, but that hasn't stopped our storage unit customers from buzzing about as they rearrange their storage units for spring use. I noticed, as I flipped our storage space rental office calendar over to the month of March, that Daylight Savings Time begins this month! "Spring Forward" I thought to myself – ugh! – One less hour of sleep on Saturday night! Oh well, at least it means that spring is on the way, and we'll have more light during the evening hours. This all made me wonder where did Daylight Savings Time come from anyway, so I decided to investigate and this is what I discovered... Read On...
Spring Has Sprung - Fun Facts! - The Storage Inn Blog
by Jerry Brown - Manager at The Storage Inn of EHT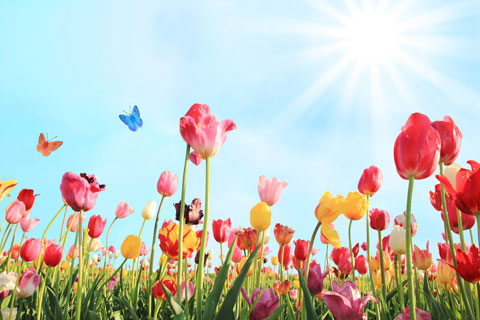 It's the third full week of March here at The Storage Inn of Egg Harbor Township, NJ; it's bright and sunny, but rain, wind, and a chance of snow is in the forecast! and on the first day of Spring, March 20th, no less! Storage customers continue to shuttle in and out, visiting their rental units, and occasionally the office store for storage packing supplies or to rent a moving truck. Regardless of the weather, Spring will be here this week, so here are a few Spring Fun Facts from the staff here at The Storage Inn.