Summer Fun Toys – Winter Storage
It's official folks – Fall is here, and for self storage facilities like The Storage Inn in Egg Harbor Township New Jersey, it is the time of the year when the Summer convertibles, Wave Runners, ATVs, and Motorcycles begin to roll in, as preparation for winter storage begins. Whether you're renting indoor storage space, or an outdoor parking space, there's more to storing your summer toys then just dropping them off until next Spring. You need to do some preventative maintenance first. Here are some Winter storage tips to keep your toys in top condition and ready to run next summer.
Keeping the Convertible Comfy!
Detail your vehicle prior to storage. This will help to weather the Winter and make it easier to get back on the road in the Spring.

– Use a fuel stabilizer to avoid Spring starting problems.

– Get a fresh oil change and check tire pressure.

– Place a cover over your car to prevent moisture buildup and paint scratching. Fabric covers that breathe are ideal.

Putting the Two Wheeled Baby to Bed!
– Wash your motorcycle to remove dirt and insects.
– Wax and buff your bike to protect the paint.
– Clean and condition any of the bike's leather.
– Do an oil change and change the oil filter.
– Add fresh fluids to your bike (brake fluid, antifreeze, fuel stabilizer.)
– Ensure your battery is fully charged and then disconnect the negative cable (or connect it to a battery tender).
– Cover your motorcycle with a breathable fabric cover.


Storage Care for the Quad!
– Winterizing your ATV depends on the type of engine. Check your owner's manual for specific storage instructions.
– For engines with a carburetor, drain the fuel out of the carburetor.
– Hook up a battery tender or unplug the battery before storing.
– For fuel-injection engines: You don't have to drain the fuel, but a gas additive or fuel stabilizer is often recommended for winter storage.Leave as little fuel in the tank as possible, in case of fire.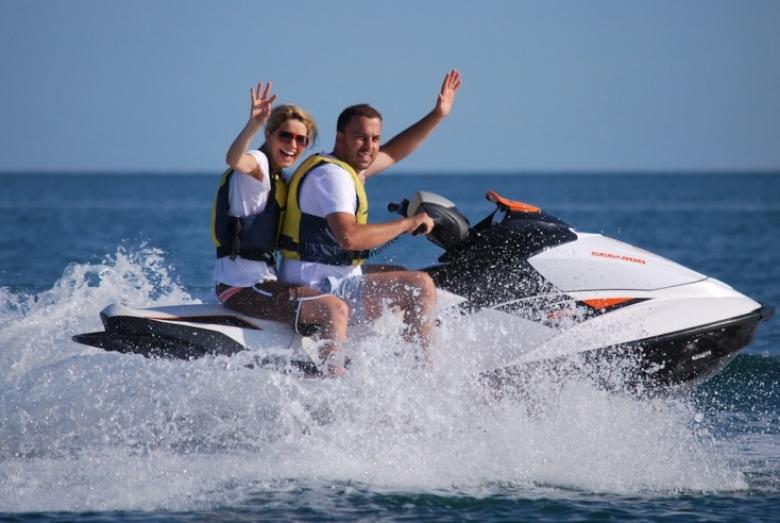 TLC for your PWC!
– Drain the fuel or use a fuel stabilizer.
– Disconnect the battery or hook it up to a battery tender.
– Clean and dry your jet ski before you store it to prevent mildew.
– Open any storage hatches and lift the seat so air can flow and dry-out your machine in storage.

Whether you choose an indoor storage space, or an outdoor parking space for your summer toys, the staff here at The Storage Inn will be happy to help. Now is the time to reserve your winter storage space, so stop on in!  As for me, I plan to stretch the summer as far into the fall as possible – Happy Motoring!