Throughout September here at The Storage Inn Self Storage in Egg Harbor Township New Jersey our storage customers have been stowing their summer items, and removing some of their cool weather gear from their storage rental units.
Yesterday,  as I was checking-in one of our moving trucks for rent when I noticed one of our awesome customers, Amy, at the security gate. Amy and her husband own one of the local Chick-fil-A franchises – very nice people.
"How's the chicken business?" I yelled.
" Very busy," she yelled back.
"We have a lot of specials going for National Chicken Month".
I just smiled and waved as she made her way past the gate and toward her rental unit. Not knowing whether to believe the "National Chicken Month" thing, I decided to do some investigating… 
September is indeed National Chicken Month !                                             
Look around America — Chicken's everywhere! Whether it's broiled, baked, fried or added to our soup, we can't seem to get enough. In fact, Smithsonian Magazine recently called chicken "the ubiquitous food of our era, crossing multiple cultural boundaries with ease." Still, we don't often stop to appreciate this delicious protein source. 
CHICKEN TIMELINE
1930
"Secret blend of herbs and spices" – The first Kentucky Fried Chicken (KFC) was established in North Corbin, Kentucky.
1967
The American creation of chicken Cordon Bleu made its debut as an airline food.
July 29, 1977
The first National Chicken Wing Day – Guess which city came up with this. Hint: Ever heard of "Buffalo" wings?
1979
"I'm lovin' it." McDonald's introduces their chicken nuggets.
HOW TO CELEBRATE NATIONAL CHICKEN MONTH!
Host a chicken potluck
Invite some friends over. The only requirement here is that every dish should incorporate chicken in some way.
Go out for chicken and waffles
Whether dining out for chicken and waffles
on Sunday is part of your weekly routine, or if you've never even tried it before, National Chicken Month is the perfect time to order a plate of this sweet and savory goodness.
Learn a new recipe
There are seemingly endless ways to prepare chicken, so during this month, make it a point to learn how to make a recipe you've never tried before. It's always fun to add a new dish to your repertoire.
5 FINGER LICKIN' CHICKEN FACT NUGGETS
1. The average American eats around 83 pounds of chicken per year.
2. Chicken is the most widely consumed form of poultry throughout the entire world.
3. In 2019, over 1.25 billion chicken wings were consumed during Super Bowl weekend.
4. For chicken soup manufacturers, cold and flu season generates over half of their revenue.
5. Over half of the entrées ordered in U.S. restaurants are for some form of chicken dish.
WHY WE LOVE CHICKEN 
Chicken's easy to find
Check out just about any grocery store or restaurant menu, and you're sure to find chicken somewhere. It's practically always available and affordable.
Chicken's good for your brain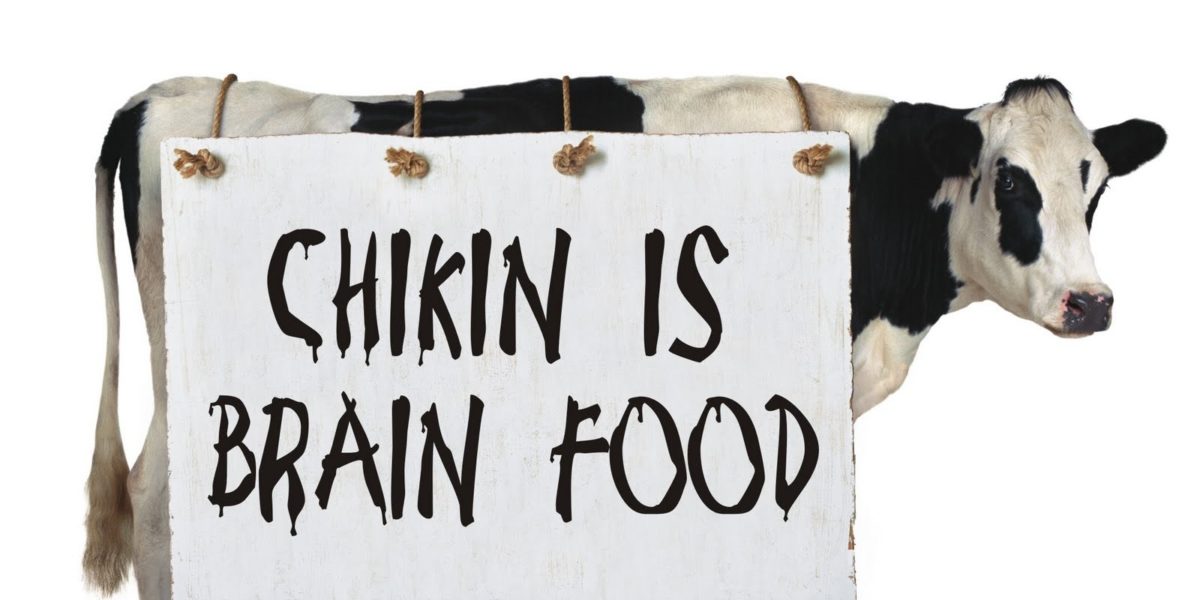 Chicken is high in Vitamin B, which is linked to promoting psychological health. This essential nutrient also helps fight off anxiety, stress, and even memory loss.
It's yummy!
People all over the world have unique and authentic ways to prepare poultry, so whether you're in the mood for chicken fried rice, chicken marsala, or crispy fried chicken, your taste buds are in for a treat.
So there you have it. A few informative "chicken nuggets" related to National Chicken Month, courtesy of The Storage Inn. Now get out there and celebrate, and if your in the neighborhood, I'll have an order of hot wings with extra celery and bleu cheese please!