Tips for Renting your Summer Home
By Jerry Brown
2/25/2016
So you have finally achieved your childhood dream of owning a beach house – congratulations! Now comes the realization that you and your family cannot spend the whole year, or even every weekend at the beach, given your family's various social and sporting obligations. If you own a second home, it may be time to consider renting the space for profit. You could make some extra money when you are not using the property for your own purposes. According to Kiplinger, many owners of second houses rent the space to alleviate some of the pressure of a second mortgage. Here are some tips for renting your vacation house.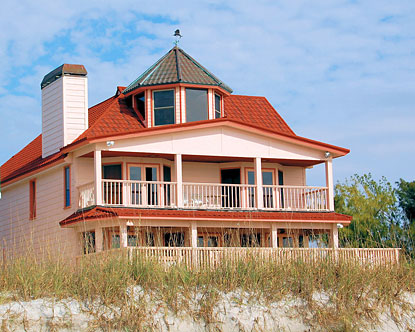 The Price is Right
Price appropriately for the time of year. If you have a home where the peak tourist season is during the summer, that's when you can charge the most money. Check out the local market to get a feel for current rental fees. Lower your price in the off season. If the object is to generate income, a rental at a lower rate is better than no rental at all.
Go Local
Give your renters the "local experience". Call your local restaurants, marinas, water parks, amusement parks, movie theaters and arcades for discount or free coupons to add to your vacation package.  They will welcome the business and be excited to throw in freebies – anything to get more sales.
Investigate
Find out about your guests background and interests prior to their stay. You can customize your home to fit their needs. If you are renting to a family with a baby, you may want to provide a crib. Beach towels, suntan lotion and sunburn ointment is a nice touch for a beach house.
Keep it Clean
Research shows that renters, who have a good experience, will return to the same property multiple times. After each rental, you will want to ensure the house is in tip-top condition for either you or the next paying tenants. Ask for recommendations for good cleaning services from your realtor and local acquaintances.
Store your Stuff
When renters pay good money for a place to spend their vacation, they want to feel a sense of (temporary) ownership. Don't let your personal items get in the way. Rent a storage unit from a local storage facility, and keep your items out of the way while tenants are living in the space. Check with the locals, or other seasonal resident for self-storage suggestions. A good manager will be happy to help you find a unit to fit your needs. Head to the nearest storage space rental location today – Happy Renting!