We're Singin' the Blues – Berries that is!
It's July here at The Storage Inn in Egg Harbor Township New Jersey, and we are as busy as ever renting extra space for storage, moving trucks and moving vans, and helping people with storage packing supplies!
July also happens to be National blueberry month – how do I know this? We happen to be located just minutes from the blueberry capital of the world, Hammonton New Jersey.
Blueberries by the Numbers
New Jersey's $79.5 million blueberry industry includes about 254 farms and around 8,800 acres, with about 7,594 of those acres located in Hammonton. 49 million pounds of blueberries per year are harvested in the Hammonton, NJ area. If you're in New Jersey and looking for fresh blueberries, chances are you'll end up in Hammonton.
Here are some benefits of our delicious local blueberries…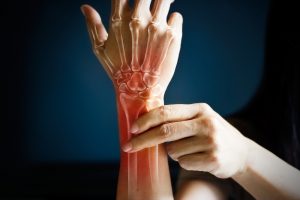 Blueberries are great for your bones
They're tiny, but blueberries contain seven vitamins! Iron, phosphorous, calcium, magnesium, manganese, zinc, and vitamin K.  While iron and zinc help to maintain the elasticity of bones and joints, vitamin K has been shown to prevent bone fractures over time.

They help with weight loss & digestion
Blueberries have a surprisingly high fiber content. In fact, adding one cup of fresh blueberries can add up to 4.2 grams of fiber to your diet with only 80 calories!  Getting enough fiber not only helps with regulating digestion and maintaining a healthy digestive tract, but it also helps you feel full and satisfied for longer which can help support a healthy weight and lifestyle.

Blueberries support your skin's health
Your skin's support system, collagen, relies on vitamin C to help prevent damage.  This damage comes from many things including air pollution and cigarette smoke. The vitamin C found in blueberries can help assist collagen in smoothing out wrinkles and improving overall skin texture so that your skin looks and feels healthy!

Blueberries are packed with antioxidants
Antioxidants are important. They help protect your cells against free radicals! In case you've never heard of them, they're molecules produced when your body breaks down food or is exposed to tobacco smoke or radiation.  They can start a chain of harmful chemical reactions that hurt the cells in your body. Not to worry though, blueberries are actually believed to be the highest antioxidant-containing food of all commonly eaten fruits!

Blueberry boosts your brain
As we age, our memory tends to decline and conditions such as Alzheimer's and dementia become more common.  In recent studies, however, blueberries have been found to boost cognitive function and reduce the likelihood of these diseases.  We can thank the dense concentration of flavonoids, a group of plant chemicals that give fruits and vegetables their vibrant colors.  This chemical has been shown to increase brain activity and blood flow to the brain which makes it a powerful weapon in the fight to treat Alzheimer's.
Thanks for taking the time to read a few good reasons to enjoy our delicious local blueberries courtesy of The Storage Inn. I think I'll stop on my way through Hammonton today and grab a couple pints! 
Happy Blueberry Month!