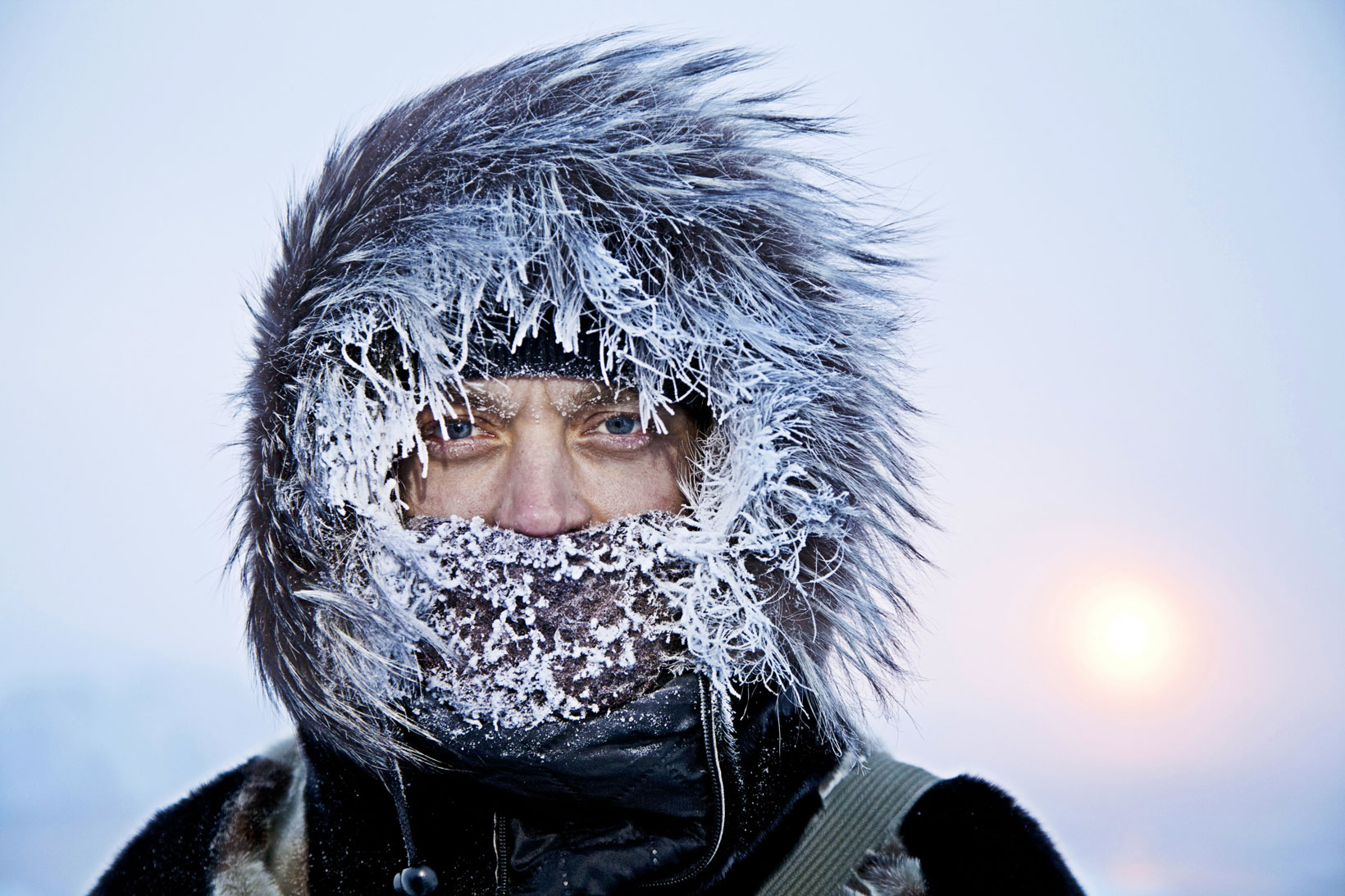 Brrrrrrrrr!
The New Year is here, and we here at The Storage Inn Self Storage in Egg Harbor Township New Jersey, are experiencing some of the coldest weather in recent memory. Luckily for our storage space customers, we've unboxed the long johns and stocked up on lock de-icer to help them through this cold snap! I asked one of our rental customers, who also happens to be a police officer, what he found to be the biggest problem during cold weather like this. Without hesitating, he said "fires caused by people trying to keep warm using space heaters, or other inventive methods. We all want to be warm, but we have to be safe too."
On that note, here are some tips from our local Police and Fire departments on staying safe and warm during extreme cold!
Layers, Layers, Layers!
It might seem obvious, but piling on a few extra layers is a great way to stay warm, especially if you have to be outside. Keeping your core warm is especially important when temperatures dip below freezing.
Air gets trapped between the layers of clothing, and is heated by your body, allowing you to stay warmer than with one heavy garment..
Eat to Keep the Heat
You already know that eating healthy in the winter can help to fend off colds and the flu, but did you know it might help keep you warm, too? Eating extra healthy fats during the winter can help rev up metabolism, which in turn heats the body.
If your New Year's resolution was to drop a few pounds, don't worry – you can always skip the extra fat and try eating warmer foods and drinks including soups, spicy foods, hot coffee and teas to fend off the chill!
It May Seem like a Good Idea, but…..
Although alcoholic beverages might make you feel warm, they actually decrease your core temperature and can be dangerous during winter months.
Alcohol actually reverses some reflexes that control body temperature, especially the body's ability to shiver. Alcohol can also make you sweat, even when it is cold, which can lower core temperatures even more. Save the cocktail until you're in for the night!
Keep your Fingers and Toes Toasty
Hypothermia is most likely to begin in extremities like your hands and feet, so keeping your fingers and toes warm is important. Whether you're walking to work or just around the block, make sure to wear sturdy, insulated shoes that will help prevent slips on slick surfaces and keep your feet dry. Also wear insulated gloves or mittens.
Give your Space Heater some Space!
Space heaters are a great way to add extra heat to colder rooms, but always remember to keep flammable items including clothing, rugs, bedding and curtains at least three feet away from the heater at all times. Also remember to place the heater on a hard, non-flammable, stable surface and to turn it off completely before leaving the house. Set a reminder on your phone if you're afraid you'll forget.
Don't Forget our Furry Friends
Always remember to bring pets inside when temperatures begin to drop.
You might be jealous of your dog or cat's fur coat when temperatures drop, but they need to be kept warm too. Limit the length of their walks, particularly on snowy or icy surfaces.
Keep an Eye on the Fire
It's easy to snooze in front of a roaring fire, but always make sure that fireplace embers are completely out before going to bed for the night.
Wood fireplaces should always have a glass or metal fire screen large enough to catch sparks and rolling logs.
Keep Important Phone Numbers Handy
Heavy snow and ice can settle on power lines and cause power outages. Write down utility numbers and have them handy during a storm in case you need to report an outage or incident.
Check in on Elderly Friends and Neighbors
Here are a few things you can check:
Do they have heat in the home?
Do they have hot water?
Are all their appliances working properly?

Are their pipes, sprinkler system and faucets protected against freezing?
Is their phone operational?
Do they have the phone number of someone they can call for minor emergencies? Yours?
Please don't wait until something tragic happens. Take a few minutes to help a neighbor. It's well worth your time.
So, there you are – some great tips to help you deal with the cold weather. From the staff here at The Storage Inn, have a Warm, Safe and Happy New Year!