Is your house overflowing with strands of lights, ugly Christmas sweaters and toys that bring no joy? Then consider a new holiday tradition: decluttering.
"The holiday season is a great time to develop a one-in, one-out mentality," author and professional organizer Peter Walsh said. That's because many seasonal celebrations center on receiving new gifts, but there's no corresponding ritual for letting go of old possessions, he said.
However, it can be hard to find time in the midst of a flurry of decorating, parties and shopping. So, make lists of what needs to be done and set aside just 10 minutes a day or one hour each weekend, Walsh said.
"People often tend to get bogged down in the littlest, hardest things. So, start with things that are big and easy."
— Professional organizer Lisa Zaslow
You can even use a time crunch as motivation, said productivity expert Rivka Caroline, who offers tips atSoBeOrganized.com. For example, your upcoming annual holiday soiree can spur you to get rid of the junk in the hall closet where you'll want to hang guests' coats, she said.
But don't spend too much time trying to make your house look perfect. Your guests aren't visiting a museum; they're coming to see you and your family, Caroline said. "And every family has a little clutter," she said.
'Tis the Season to Declutter: What to Toss
So, what should you get rid of during the holiday season? Stick to the big stuff and save the little stuff for 2015. For example, now is not the time to organize all of your family documents or photos, said Lisa Zaslow, founder and CEO ofGotham Organizers in New York City, NY.
"People often tend to get bogged down in the littlest, hardest things," she said. "So, start with things that are big and easy."
With that in mind, here's what to pitch this season.
1. Seasonal Items That Add Stress.
The trappings of the holidays are supposed to make you feel happy—not, well, trapped. So if, for example, you fight with your spouse over hanging 50 strands of outdoor lights every year, you can let that ritual go.
"It doesn't matter whether you celebrate Christmas or Hanukkah or Kwanzaa. If your decorations lead to losing sight of what the holidays are really about—peace, calm, friendship, harmony, family and love—then ditch the decorations," Walsh said.
2. Decorations You Don't Use.
Do you have boxes full of ornaments that aren't your style, wreaths you never get around to putting up or snow globes that don't fit on your mantel? Here's a simple rule of thumb: if you didn't use it last holiday season and you're not using it this year, say goodbye for good, said professional organizer Julie Bestry, president of Best Results Organizing in Chattanooga, TN.
3. Dusty Greeting Cards.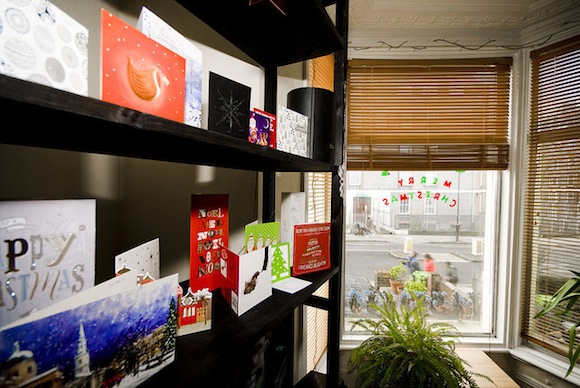 Got a stack of greeting cards from last year or even 10 years ago? If they're simply signed by whoever sent them, toss them, Bestry said. Just keep the ones that contain long, heartfelt messages, she said.
4. Holiday Multiples.
Do you have three tree toppers, five holiday platters and six garlands? Since you use holiday items only once a year, having multiples doesn't make sense. "Pick the one you love best and use it every year," Zaslow said.
5. Old Seasonal Clothing.
Is your hall closet crammed with coats and boots your kids outgrew two seasons ago and gloves that long ago lost their mates? Pull that stuff out quickly, without taking everything else out of the closet, Zaslow said. Then donate or toss it.
After the Holidays, Get Ready for Next Year
If you don't have time to declutter before the holidays, you can do it afterward. In fact, Bestry suggests throwing a decoration takedown party. Make brunch, have your family join you in their jammies, and play some fun, upbeat music.
Pack up all your décor and get rid of stuff that's broken, like strands of lights with burnt-out bulbs, Bestry said. In fact, you should jot down a list of items that need replaced, and do so now when holiday stuff is on sale, she said.
Also, toss, donate, or pass on to a friend or family member anything you don't use or love, she said. If you need extra help, Walsh runs a 31-day organizing challenge in January and posts a one-minute video each day.
"When you're breaking down the holidays, that's a good time to let go of stuff," Bestry said. "Think about how you can clear things out to embrace the new year."
Source – www.sparefoot.com