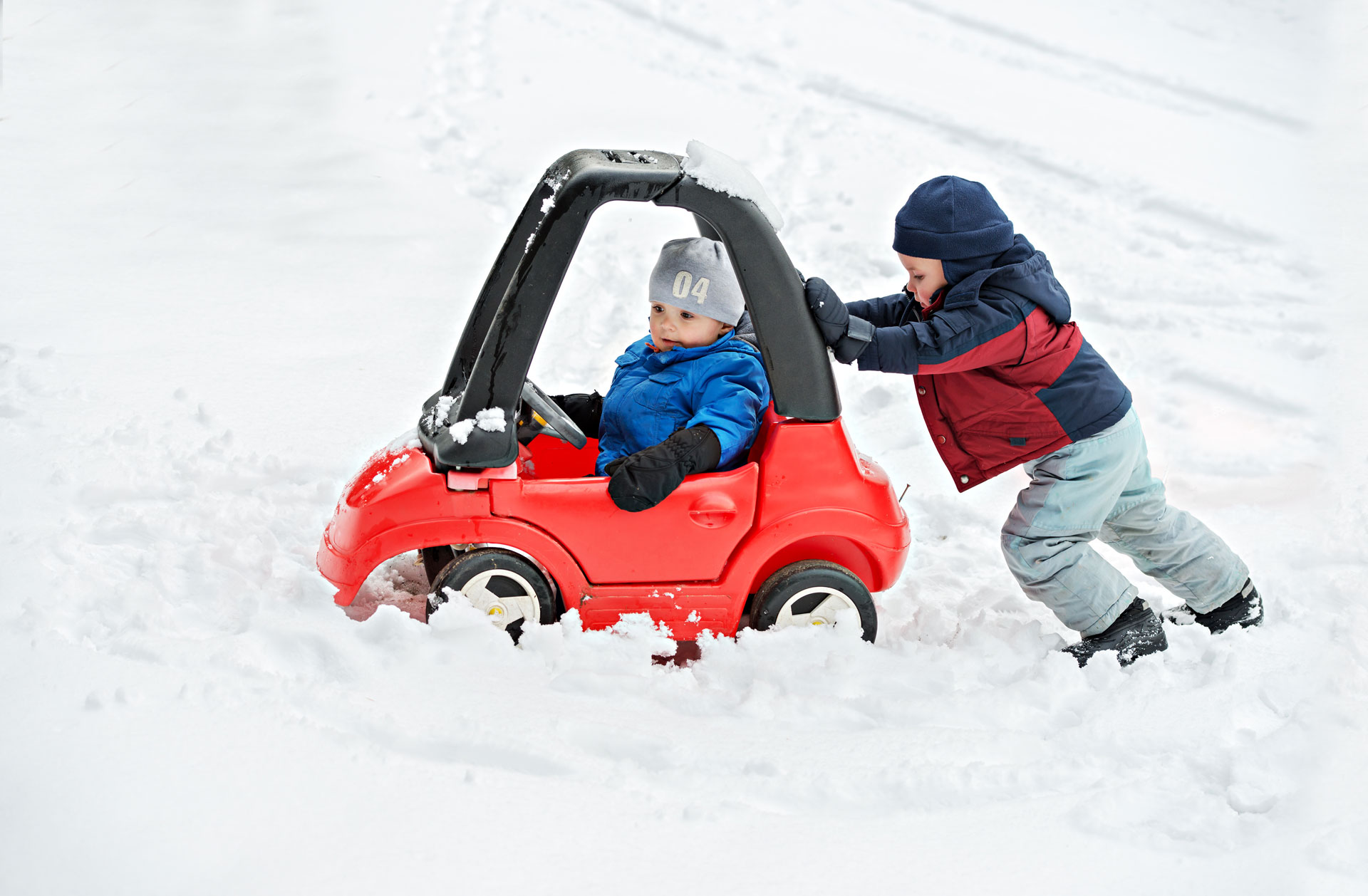 Winter Weather Driving Tips for Seniors
It's February here at The Storage Inn in Egg Harbor Township, New Jersey, and the snow has been falling here and there. This hasn't slowed down our customers in the least. Good thing our staff is always ready at the crack of dawn to shovel, salt, and plow the entire storage rental property!
In the midst of all this winter wildness, I received an in-office visit from one of our oldest storage rental customers – Beatrice. She pushed open the entrance door, brushed the snow from her hair and exclaimed, "89 years old and I drive better in the snow than most everyone else!"

Beatrice purchased a couple boxes and some packing tape.
"Watch out for those crazy drivers!" I shouted to her as she headed towards her car.
Beatrice's visit got me thinking about the challenges that seniors face driving in the snow, so I searched for some specific tips to share with everyone.

Check Out the Rubber
Be sure you have the proper tires for winter driving. But unless it's an emergency, it's better to stay home during bad weather conditions. Put off non-essential trips for another day.

Keep Calm and Slow Down
As we age our reaction time slows so leave extra distance behind the car you're following. Be patient and reduce your speed.  Many serious incidents happen with just the slightest covering of snow on the road or patches of ice that are impossible to see.

Be Prepared
Seniors can do a number of simple things to be better prepared for harsh winter conditions. Have your car battery tested so that you're not stranded in the cold with a dead battery.
Make sure your tires have enough air and adequate tread. In case of emergency, store flashlights, extra batteries, first aid kit, warm clothes, a blanket, and other essentials in the trunk.
Check Your Brakes
Make sure your brakes are working properly.  On wet and icy roads avoid abrupt braking, unnecessary lane changes and rapid acceleration to avoid losing tire traction. If your vehicle is equipped with four wheel drive, engage it during wet or icy conditions for better traction and control.
Drive During Daylight
Avoid driving at dusk or in the dark. Driving in bad weather conditions can be very fatiguing.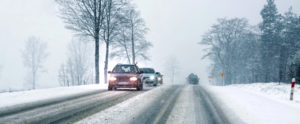 Do not drive during heavy winter storms.

Conclusion
Winter weather can certainly present unique challenges for drivers. And I'm sure Beatrice will make it home safely… just after she stops doing those powdery white donuts in our parking lot! – Happy Winter driving everyone!