Baby, It's Hot Outside!
Happy August everyone! Here at The Storage Inn in Egg Harbor Township New Jersey, the temps are soaring along with the humidity. Our storage space customers, however, seem to be immune to this weather as they check in on their storage rental spaces, retrieving various Summer fun time items. Yesterday I noticed one of our storage tenants, Bob, outside his storage rental unit with 
giant black inner tubes over each shoulder and carrying a large cooler. "What are you up to?" I shouted from my golf cart. "We're going tubing – If we don't sweat to death first!" came Bob's reply. " Yep – Dog days of summer!" I yelled back.
Bob threw the inner tubes and the cooler in the back of his pickup truck and drove away, leading me to wonder if one really could sweat to death, and what the heck does the saying "Dog days of summer" actually mean? I decided to look into this matter and came up with a handful of Summer sayings that needed some clarification.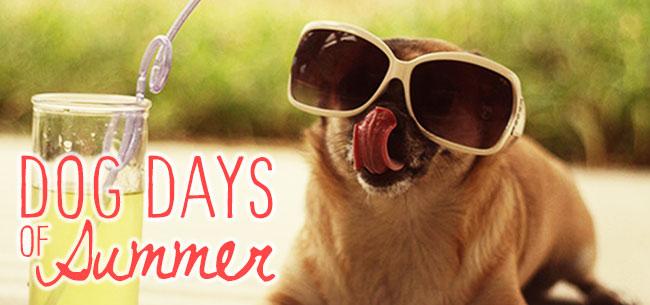 Dog Days of Summer
I always assumed that this saying referred to the weather being so hot that even the family dog did not want to move out of his resting spot. But, it turns out that the "dog days of summer" are the hot, sultry days of summer that coincide with the heliacal rising of the star Sirius (also known as the dog star) from late July to late August.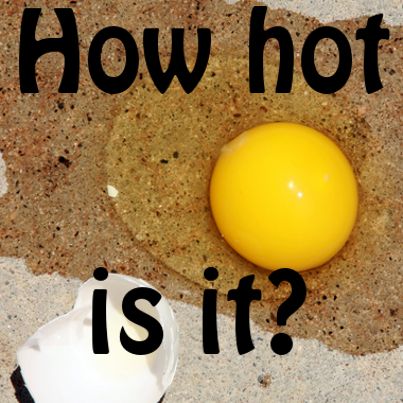 It's hot enough to fry an egg on the sidewalk
Sure, the sidewalk gets hot, but it's unlikely to cook the egg much, if at all. If you really want to fry an egg outside on a hot day,
you might have better luck with the hood of a car. Metal conducts heat better and gets much hotter.
Have a hot drink to cool you down?
On a scorching summer day, you're probably more likely to grab an iced coffee than a steaming cup of joe. But a study has shown that drinking a hot beverage on a hot day actually can cool  you down. Consuming a hot drink does add heat to your body, but that heat actually increases the rate at which you sweat, which can help cool you off. The sweat has to evaporate in order for you to feel cooler, so, if you're wearing shorts and a t-shirt, hot coffee might actually cool you off more than a glass of ice-cold coffee.
It's not the heat, it's the humidity
There's a reason for the adage: It's not the heat, it's the humidity. "It's really the dew point that is the measure of how humans feel outside," according to Carlie Buccola, a meteorologist at the National Weather Service.
When the dew point or humidity is high, that means the air is already saturated with moisture and your sweat has a harder time evaporating. So, it's really both – heat without humidity can be bearable, as can a cool day with some moisture in the air.
I'm sweating to death!
Is it possible to sweat to death? Literally no. Sort of yes. The cause of death in every single human death is exactly the same. Lack of oxygen to the brain. Sweating is fluid being taken from your blood, and pushed out of your skin to cool you off when your body feels like its core temp is too high. Your body will lose the ability to sweat after your fluid level reaches a certain point, and your kidneys have gone into refiltration mode. (kidneys stop filtering urine down, and hold on to excess fluid in a desperate attempt to save your life) So no – it's not possible to sweat to death. And even if you could, the cause of death would still be lack of blood to the brain.
So, there you have it, some interesting facts about summer sayings courtesy of The Storage Inn. As for me, I'm going to fix myself a nice big cup of hot coffee before I sweat to death!