Time to roll up your sleeves!
January is National Blood Donor month!  One of our self-storage customers named Jackie, a nurse at our local hospital, reminded us to make sure we participate!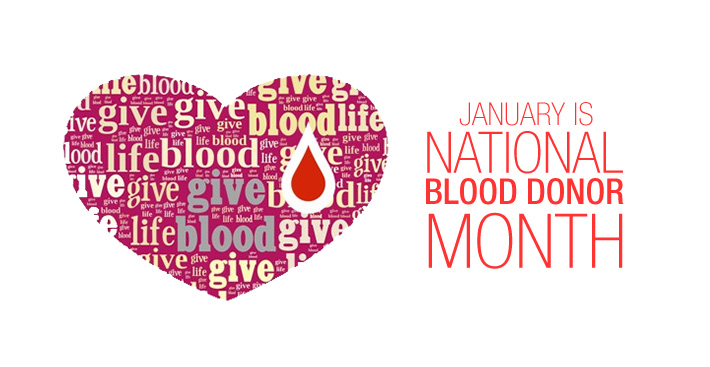 Here at The Storage Inn in Egg Harbor Township New Jersey, we are encouraging both our staff, and our storage space customers to get out and donate this month. Blood donations typically drop off during the winter months, making National Blood Donor Month in January a critical time for the American Red Cross. Busy schedules, holiday breaks from school, inclement weather and winter illnesses contribute to fewer donations This poses quite a challenge since the need for blood stays the same, or increases during the winter.
The Red Cross needs to collect more than 13,000 donations every day to keep the blood supply ready and available to meet the needs of about 2,600 hospitals, clinics and cancer centers across the country.
They rely on voluntary blood donors, and although an estimated 38 percent of the U.S. population is eligible to donate blood at any given time, less than 10 percent actually do. The Red Cross, which provides about 40 percent of blood in the U.S., is seeking new donors to help meet the needs of patients battling cancer and other conditions or disorders, individuals undergoing surgery and victims of accidents or violent acts such as shootings.

Here are a few facts about blood donation that you might not be aware of…
Every two seconds someone in the U.S. needs blood.

Approximately 36,000 units of red blood cells are needed every day in the U.S.

Nearly 7,000 units of platelets and 10,000 units of plasma are needed daily in the U.S.

Nearly 21 million blood components are transfused each year in the U.S.

The average red blood cell transfusion is approximately 3 pints.

The blood type most often requested by hospitals is type O.

The blood used in an emergency is already on the shelves before the event occurs.

It is estimated that sickle cell disease affects 90,000 to 100,000 people in the U.S. About 1,000 babies are born with the disease each year. Sickle cell patients can require frequent blood transfusions throughout their lives.

According to the American Cancer Society, more than 1.69 million people are expected to be diagnosed with cancer in 2017. Many of them will need blood, sometimes daily, during their chemotherapy treatment.

A single car accident victim can require as many as 100 pints of blood.
Here at The Storage Inn in Egg Harbor Township and Ocean City New Jersey, we are encouraging all of our staff members and storage customers to participate in National Blood Donor month by scheduling an appointment using the Red Cross Blood Donor app, by visiting redcrossblood.org or calling 1-800-REDCROSS (1-800-733-2767). Help even more people by inviting your family, friends and colleagues to donate too. So let's all make an appointment, roll up our sleeves and give the gift of saving a life!