How Memorial Day Came To Be

Memorial Day weekend is finally upon us, and the yard is buzzing here at The Storage Inn in Egg Harbor Township, New Jersey. People are visiting their storage units, retrieving their barbecue grills and beach chairs in preparation for the big weekend. As I watch the busy storage yard activity, it occurs to me that many of our tenants and quite a few of our employees are veterans.
As a tribute, here are a few Memorial Day facts that you might not have known, courtesy of The Storage Inn.

The observance, which began in the years following the Civil War, was originally known as Decoration Day.
By the late 1860s, many Americans had begun hosting tributes to the war's fallen soldiers by decorating their graves with flowers and flags. It gradually came to be known as Memorial Day over the years.

It was Union General John A. Logan who called for an official nationwide day of remembrance on May 30, 1868, a date chosen because it was not the anniversary of any particular battle. However, the southern states originally observed a different day to honor the Confederate soldiers who died in the Civil War. Eventually the holiday evolved to commemorate fallen military personnel in all wars. There are still 11 states that observe an official day to honor those who lost their lives fighting for the Confederacy—Virginia is the only one that observes Confederate Memorial Day on the same day as Memorial Day.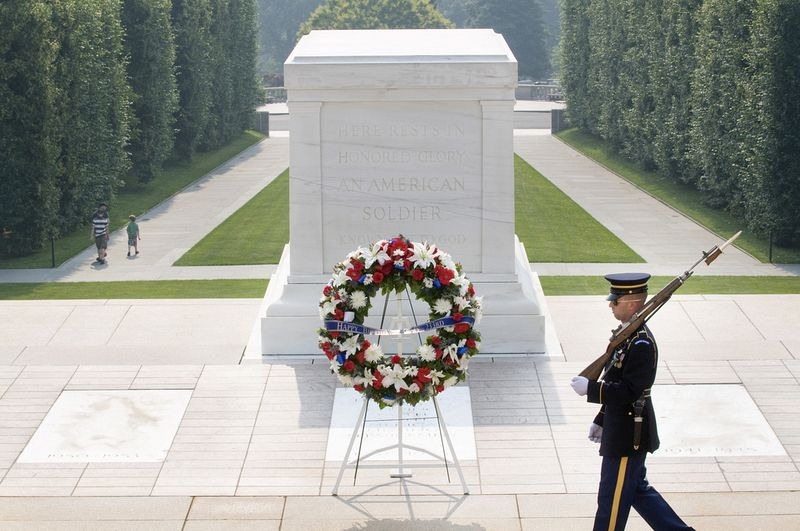 In 1950, Congress passed a resolution requesting that the President issue a proclamation calling on Americans to observe Memorial Day as a day of prayer for permanent peace.
In 1968, Congress established Memorial Day as the last Monday in May, in order to create a three-day weekend for federal employees. But Memorial Day didn't actually become an official federal holiday until 1971.

In 2000, President Bill Clinton signed the National Moment of Remembrance Act, which asks Americans to observe a Moment of Silence at 3:00 p.m. on Memorial Day..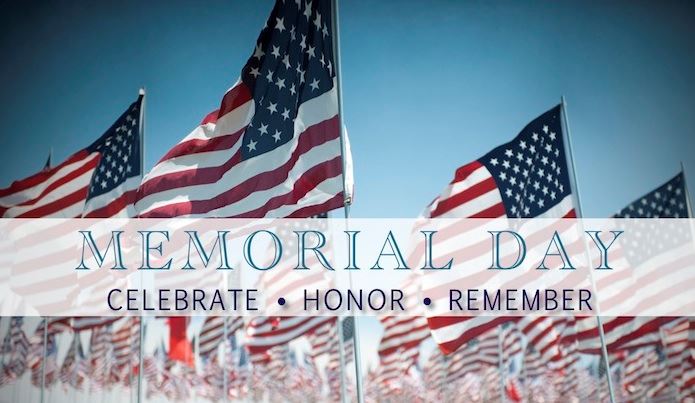 Some of the largest Memorial Day parades take place in Chicago, New York, and, of course, Washington D.C. which boasts an audience exceeding 250,000, who watch as marching bands, active duty and retired military units, youth groups, veterans, and floats head down Constitution Avenue.

On Memorial Day, the United States and the Commonwealth of Puerto Rico direct the flag to be flown at half-staff until noon on all buildings, grounds, and naval vessels.

U.S. citizens are asked to display the flag at half-staff from their homes before noon, as well.
So, while you're having a great time with family and friends this weekend, do take a moment to remember those who gave their lives, to preserve our American way of life.  Have a great Memorial Day weekend, and God Bless America!