Summer Self Storage
Well, June is almost here, and Summer is right around the corner. If you are in the market for a self storage space that you will be accessing throughout the summer, here are a few tips. You will probably have three unit types to choose from –  inside, outside, or climate controlled. The types of items that you have to store, certainly will help to determine which of these summer self storage unit types you will choose, but don't forget to consider your own comfort while accessing and sorting through your unit.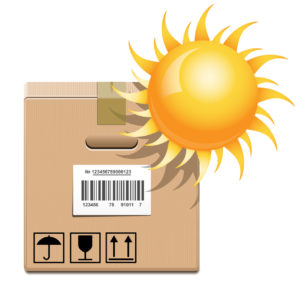 Outside Unit
If you are a sun worshiper, who enjoys basking in the warm weather , an outside storage unit probably will not be an issue. On a hot summer's day, however,  you may be subjected to hot air and high humidity when you are moving things around and accessing your unit. This can be uncomfortable, and possibly even dangerous if you have any serious medical conditions. If this is the case, maybe you should consider an ….
Inside Unit
While the units that we refer to here are not climate-controlled, they are accessed via an indoor hallway or breezeway, providing shade from Summer's hot sun.  This type of unit can also come in handy if you need to access your items on a stormy day. Another added bonus is price, as these storage units typically rent for less then drive-up or climate controlled units. The inside of these units however, can still be very warm, as they are exposed to the sun and heat from the exterior. If this is an issue for you, you may want to consider a….
Climate Controlled Unit
Ah – the ultimate in self-storage comfort! Climate controlled units are set-up to simulate the temperature of an indoor living area. You typically enter through an air conditioned / heated hallway in a building where the the units are kept at a year-round, preset  temperature and humidity range.  This not only protects your stored items, but makes it very comfortable for you to access and sort through your unit. This type of unit completely removes the daily weather forecast from your summer self storage equation!
So there you have it – no matter if you are a beach bum, who enjoys being in the sun and heat all day, or you are like many of us who head to the indoors and the A.C. the second the thermometer reads 80, there is a summer self storage unit choice that is perfect for you. Just drive on over to your local Self-Storage facility. The folks there will be happy to help!