Hello All! Summer is now here and it is time to let the backyard party season begin! I am having my in-laws over next weekend and we are having a big party in the backyard. I have to the menu ready to go, but setting up the backyard is going to be the biggest effort. We have a smaller yard so we have to be mindful about the equipment we are going to need keep our guests well taken care of. Things I'll be pulling out of storage this week:
1.) Our lawn mower, weed whacker, and hedge trimmer. To be honest, the only time we ever fully manicure the lawn is when we have company.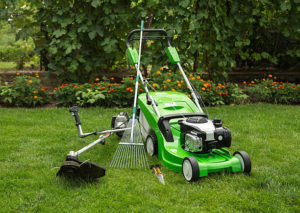 2.) The Smoker- for the brisket AND the regular grill for the hot dogs and chicken!
3.) Sprinklers & Super Soakers for my son and my nephew, they are the only kiddos attending the party, so they get free reign of the supplies. Some of the adults are big kids at heart, I am sure there will be a war.
Oversize Flower Pots- so I can run to the local garden market and plant some red, white and blue flowers, VERY last minute, so my yard looks festive!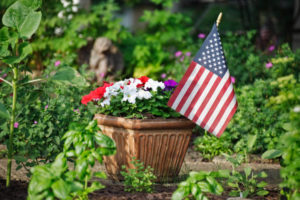 Canopy Tent, Tables & Chairs- Our relatives are all older and need to stay out of the direct sun, so we need to keep them in the shade and set up some fans. I have about 6 folding chairs, so they are going to have to bring what they have to help!
Large Camping Coolers- to fill with the beverages- I have about 10 kinds of soda in my trunk right now, and I need to keep them all cold.
So thankful that we have a place to keep all these things during the fall, winter and spring seasons! As always it'll be so nice seeing the managers and yard support on my visit to my storage unit.  Happy Backyard party season from The Storage Inn.