Holiday Storage: It's time to get out the Halloween decorations!
Ah, Fall! Leaves are turning brilliant colors, and there is a nip in the air! As the manager of The Storage Inn self storage in Egg Harbor Township New Jersey, I also notice something else this time of year – customers pulling their holiday decorations out of their self storage units. Today I noticed Mrs. Wilcott taking Halloween decorations out of her storage space, including a large ceramic Jack O'Lantern. This got me to thinking – "what are jack-o-lanterns, and where did they come from?" – So I did a bit of research, and here is what I found…
So where did Jack-o-lanterns Come From?
Jack-o'-lanterns have been around for centuries, and it all began with an Irish myth. According to Legend, a man nicknamed Stingy Jack invited the devil to have a drink with him. True to his name, Jack did not want to pay, and persuaded the devil to turn himself into a coin to pay for the drinks. Once the devil had made the transformation, Jack decided that he wanted to keep the coin, and placed it into his pocket next to a cross, which prevented the devil from changing back into his original form. Eventually Jack realized that although he had the coin, he could not spend it without allowing the Devil to change back to his original form, and exact his revenge – so he made a deal. Jack would allow the devil to reclaim his original form so long as the devil  would never claim his soul.
According to the legend, when Jack finally died, God would not allow him into heaven based on his less-than-stellar behavior on Earth. The Devil, still upset by the trick that Jack had played on him, and in keeping to his promise not to claim Jack's soul, would not allow Jack into hell. Instead he sent Jack off into the dark night with only a burning coal to light his way. Legend has it that Jack placed the coal into a carved-out turnip, and has been roaming the Earth, trying to find his way home ever since.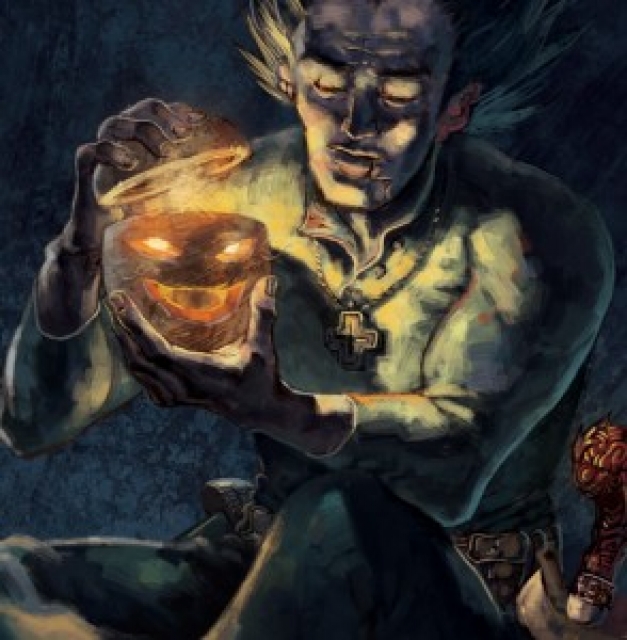 The Irish originally referred to this ghostly figure as "Jack of the lantern", but eventually shortened it to "Jack-o'-Lantern". The original Jack o lanterns made in Ireland and Scotland, were made by carving scary faces into turnips or potatoes, and placing them in windows or near doors to frighten away Stingy Jack, and any other evil spirits that might be lurking. When immigrants from these countries finally arrived in America, they found that pumpkins, which were native to America, were perfect for making Jack-o-lanterns –  and so the tradition of the American pumpkin Jack O'Lantern was born!
Storage prices that even Stingy Jack would love?
If you're a holiday enthusaist who needs a storage solution to keep all your holiday decorations stored safe and sound, then stop by one our Storage Inn locations in either Egg Harbor Township New Jersey or Ocean City New Jersey. Our friendly staff will be happy to scare up some storage space for you at a cheap storage unit price that even ole Stingy Jack might like!