Today is the day!  The weather is great, you cleared the afternoon schedule, took the key out of the junk drawer, and you're ready to head to the local self storage facility to finally clean out and reorganize your storage unit. You've been meaning to do this for months, but are finally getting around to it today.
You hop in the car, drive to the storage facility, throw open the door, and think "OMG –  I can't believe that I left it like this!" Boxes torn open and half empty, sweat shirts hanging from old lamps, and a pile of something that you don't even recognize shoved in the corner.
How did our storage unit end up like this? At this point you're saying to yourself "I'm sure I had everything organized when I moved in, and I'm pretty sure I invested in a storage space to AVOID clutter." Well, it's time to get back on track, and get organized with a storage plan!
The Storage Inn of Egg Harbor Township and Ocean City has put together some tried and true planning tips for organizing your storage space.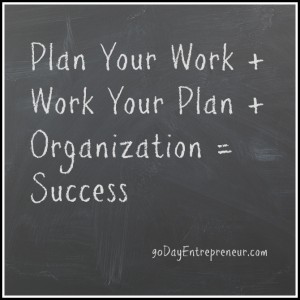 Plan your Work – Work your Plan
The Three Categories of Clutter
Before you begin your work, set up three areas – one for items that you will keep, one for items that you will donate, and one for items that you simply need to throw away. If you're confined to working within your storage unit or the area immediately outside your unit, you'll have a space limitation. Instead of pulling all of your belongings out at once, you'll probably be more successful pulling out a packing box or two at a time and making decisions before moving on.
Repack Smart
As you repack, check to make sure that all of your storage boxes are full. Full boxes stack much more easily than half filled boxes, and are less likely to crush under the weight of the moving boxes above them. Converting your storage solution to plastic tubs can make this process even easier.
Label all of the boxes or bins in your storage space clearly, and leave a small area to walk through your unit, if possible, to facilitate access throughout the year. Place the boxes or items that you are most likely to need throughout the year close to the entrance, or at the top of the stack – planning ahead can really pay off.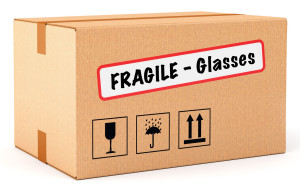 Ask the Pros!
Stop in and visit the staff here at The Storage Inn – We've probably dealt with the situation you're dealing with, and would be happy to help you reach an ideal storage solution.
Keep in mind, most storage facilities have moving and packing supplies onsite that are designed to make your job easier. And if you're in need of a few extra boxes, packing tape, or packing material while you're doing your repacking at your storage unit, just walk on over to the front office to update your packing supplies.
Jerry Brown, the manager at our Storage Inn self-storage in Egg Harbor Township, New Jersey, recommends sizing up the items in your unit, and then taking a minute to visit the Storage Inn's office store. "We carry many items in our store that can help our customers organize, or reorganize their storage space. We carry a wide variety of boxes, bubble wrap, tape, and even have kits specially made for storing dishes and glasses. For the ultimate in organization, we can even provide you with storage unit shelving that will fit against the walls of your storage area, and don't forget the mattress and furniture covers!"
Hopefully these tips will help you to get your storage unit well organized once again –  remember, a place for everything, and everything in its place. Now go git'er done!