Summertime Storage and Fun Summer Facts!
Summer is officially here in Egg Harbor Township, NJ and The Storage Inn is bustling with warm weather activity. Landscaping storage customers are shooting in and out, retrieving items from their storage spaces. Families are grabbing barbecue grills, surfboards, and bicycles from their summer storage rentals, and I even saw one of our younger self storage tenants on roller blades!
Everybody loves to be busy in summer! To celebrate, I'd like to share a few interesting facts about summer with our readers.
In the United States, the top 5 most popular summer vacations are




– Beach/ocean (45%)




– A famous city (42%)




– National parks (21%)




– A lake (17%)




– A resort (14%) 
2. The "dog days of summer" refer to the weeks between July 3 and August 11 and are named after the Dog Star (Sirius) in the Canis Major constellation. The ancient Greeks blamed Sirius for the hot temperatures, drought, discomfort, and sickness that occurred during the summer.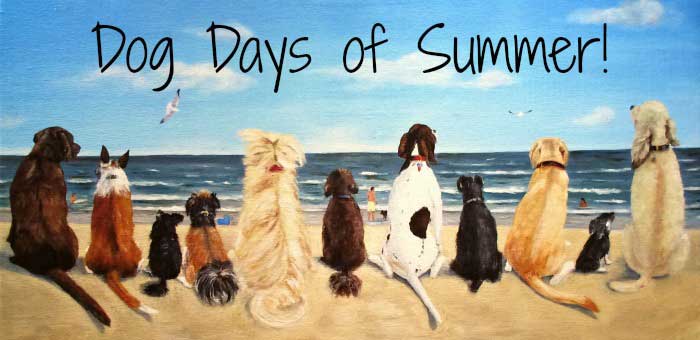 3. In the summer heat, the iron in France's Eiffel Tower expands, making the tower grow more than 6 inches. 
4. The month of June was named after Juno, the wife of Jupiter. July is named after Julius Caesar, and August after Caesar Augustus. 
5. The first Olympic Games in the modern era were the 1896 Summer Olympics, officially known as the Games of the Olympiad in Athens, Greece. The Games featured the Panathinaiko Stadium, the first giant stadium of the modern world that housed the largest crowd to ever watch a sporting event. 
6. Watermelon, a summer time favorite, is part of the cucumber, pumpkin, and squash family and consists of 92% water. On average, Americans consume 15 pounds of watermelon annually. 
7. The popsicle, another summer time treat, was accidentally invented by an 11-year-old boy in San Francisco in 1905 during the cooler part of the year. He left a glass of soda sitting outside and by the next morning it had frozen solid. A little time later in life he began selling them at an amusement park in New Jersey. Cherry is the number 1 popsicle flavor in the United States.

8. Before the Civil War, schools did not have summer vacation. In rural communities, kids had school off during the spring planting and fall harvest while urban schools were essentially year-round. The long summer holiday didn't come about until the early 20th century. 
9. The record for the most people applying sunscreen was on January 8, 2012, in Australia with 1,006 participants applying sunscreen for 2 minutes. 
There you have it – A few things that you may not have known about Summer! Happy Summer everyone from all of us here at The Storage Inn!