March has arrived here at The Storage Inn self storage in Egg Harbor Township New Jersey, and we are beginning to see the yearly influx of storage renters who are in the process of moving from one home to another. 
Moving isn't always the most fun, but there are things we can do to help minimize stress and make the move go smoothly.
Here are a few Storage Inn tips for Moving Day!

Make a list – Check it twice
Write it down! All of it. Create a simple record keeping system. Make a list of numbers with a space to write the contents. Place a number on EVERY box you pack and on your list, write the contents of the box under that number.This will make it much easier to find your items when you need them.
Pre-Pack
Anything you can pack ahead will save you time on moving day. Pre-pack everything that you won't need in the days leading up to the move.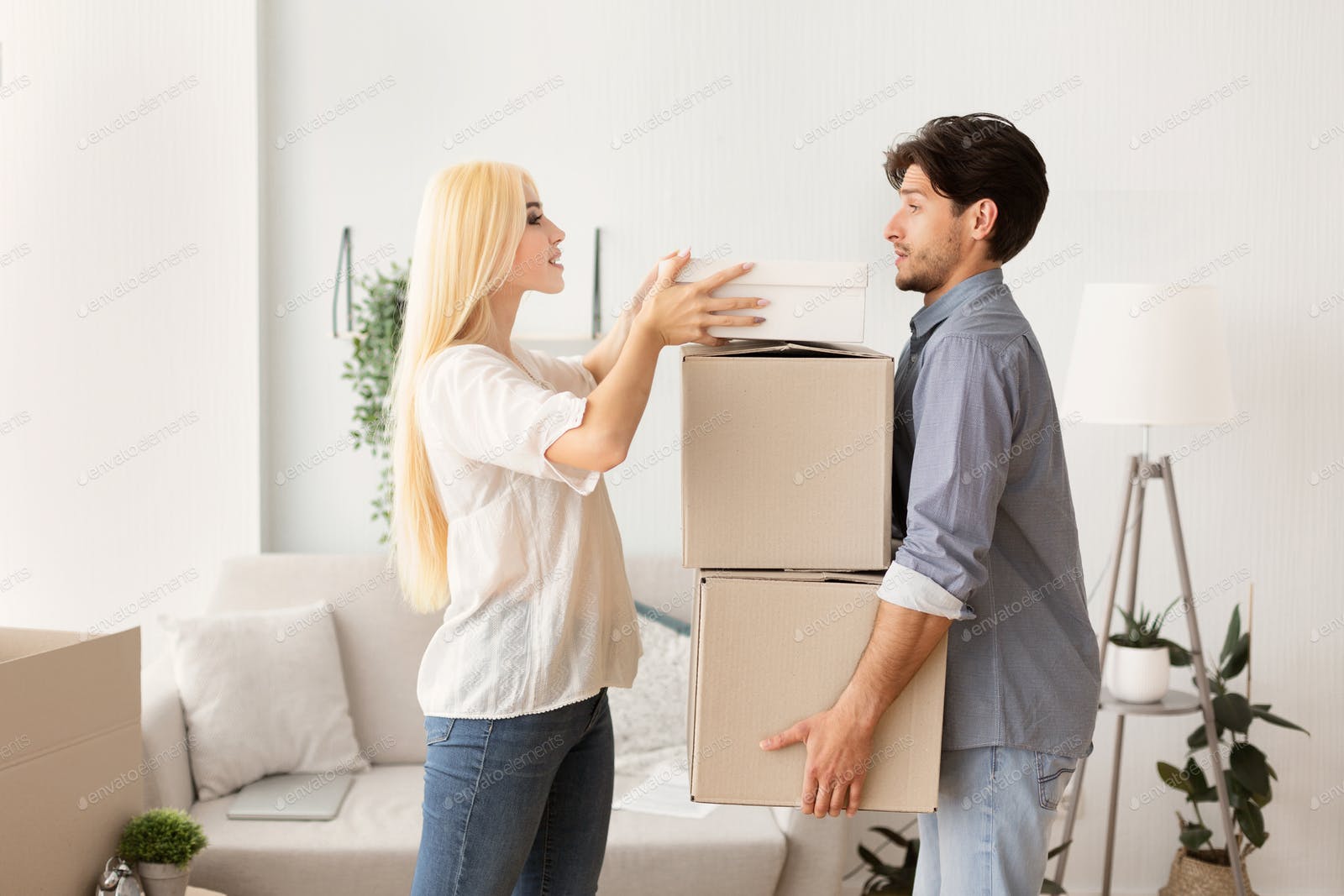 If it's summer, pack your winter clothes. Pack all your extra belongings such as decorative items and knick-knacks. Box up extra toiletries as well as kitchen utensils, pots and pans, etc. Use only the bare essentials for the last few days.­
Stock up on packing supplies
You're going to need storage boxes. Probably more moving boxes than you think. Buying enough boxes ahead of time will make your life so much easier! Have about 10 boxes set aside to use on moving day for last minute items like bedding, clothes, and cleaning supplies. Use strong plastic packing tape to close up the boxes securely.  3M Shipping Tape or Uline Carton Sealing Tape are good brands. 
Use unprinted packing paper (newspaper can stain your items), or bubble wrap to wrap and cushion household goods, especially delicate items.
The Storage Inn carries a full line of packing supplies, including boxes, tape, bubble wrap, and more.
Pack Smart
Put all the things you'll need first once you pull up to your new home in a clear plastic bin. Make sure this bin is placed at the back of your moving truck or car and easy to find right away. Includes things like a box cutter, paper towels, trash bags, eating utensils, select cookware, power strips, phone chargers, toilet paper, tools, etc.
A clear container allows you to see inside. Keep similar things together when you're packing boxes. Bookends belong with books, light bulbs with lamps, and extension cords with appliances. You don't want to be running all over the new house when unpacking to find different parts of the same sets.
Attach small, loose parts to the item they belong to with tape or in small envelopes — picture hooks with pictures, shelf brackets with a bookcase, a special wrench, and bolts with the wall unit.
Tape larger corresponding items (such as power cords) to the underside or back of the item. It is also helpful to have an "odds and ends" box with cables, cords, parts, pieces, brackets, or nails that are removed from any items of furniture. Mark this box to make it easy to find on moving day.
Moving Tricks
Wrap your delicate items (dishes, glasses, lamps, etc.) in clothing or towels to save on bubble wrap. For extra padding, pack your glasses and stemware in clean socks.

Clean your old home ahead of time (the inside of kitchen cupboards, the oven, windows, etc.), and if possible, vacuum each room as movers empty it. You'll thank yourself later.

Fill luggage and duffle bags with clothing, sheets, towels, and paper goods to save on boxes.

Safeguard highly-valued items. Check your homeowner's insurance to see how you are covered during the move, and if you need additional insurance from the mover. Also, find out what paperwork you might need to file a claim in case of loss.

Keep important papers with you such as birth certificates, school records, current bills, phone lists, closing papers, realtor info, maps, and more. Don't leave these with the mover. Keep them with you!

Pack an overnight bag with the essentials, especially if you're driving a far distance to your new home.
 Self-Storage Saves the Day!
Often when moving homes, the timing is a little off. Maybe your lease is up in your old apartment and your new home isn't ready to move into yet.Or maybe you're still selling your old home and you need to clear out the rooms for realtor showings. A self-storage unit is an easy, secure, and inexpensive option for storing your belongings. The Storage Inn offers 45 different storage unit sizes located in a clean, secure family-owned facility. We even have a resident security manager! It's a great option for keeping your stuff safe and organized. 
When moving, we often find things we never use that take up space, but we just can't let them go. Storage units help us hold on to these dear possessions. You can rent spaces as small as closets at your local storage facility. The Storage Inn also offers a free moving truck rental for local moves as well as vehicle storage for your bigger toys.
The Storage Inn is committed to making your moving day as easy as possible. Call or stop in for great prices on storage space, packing supplies, and truck and van rentals. Happy Moving!!!