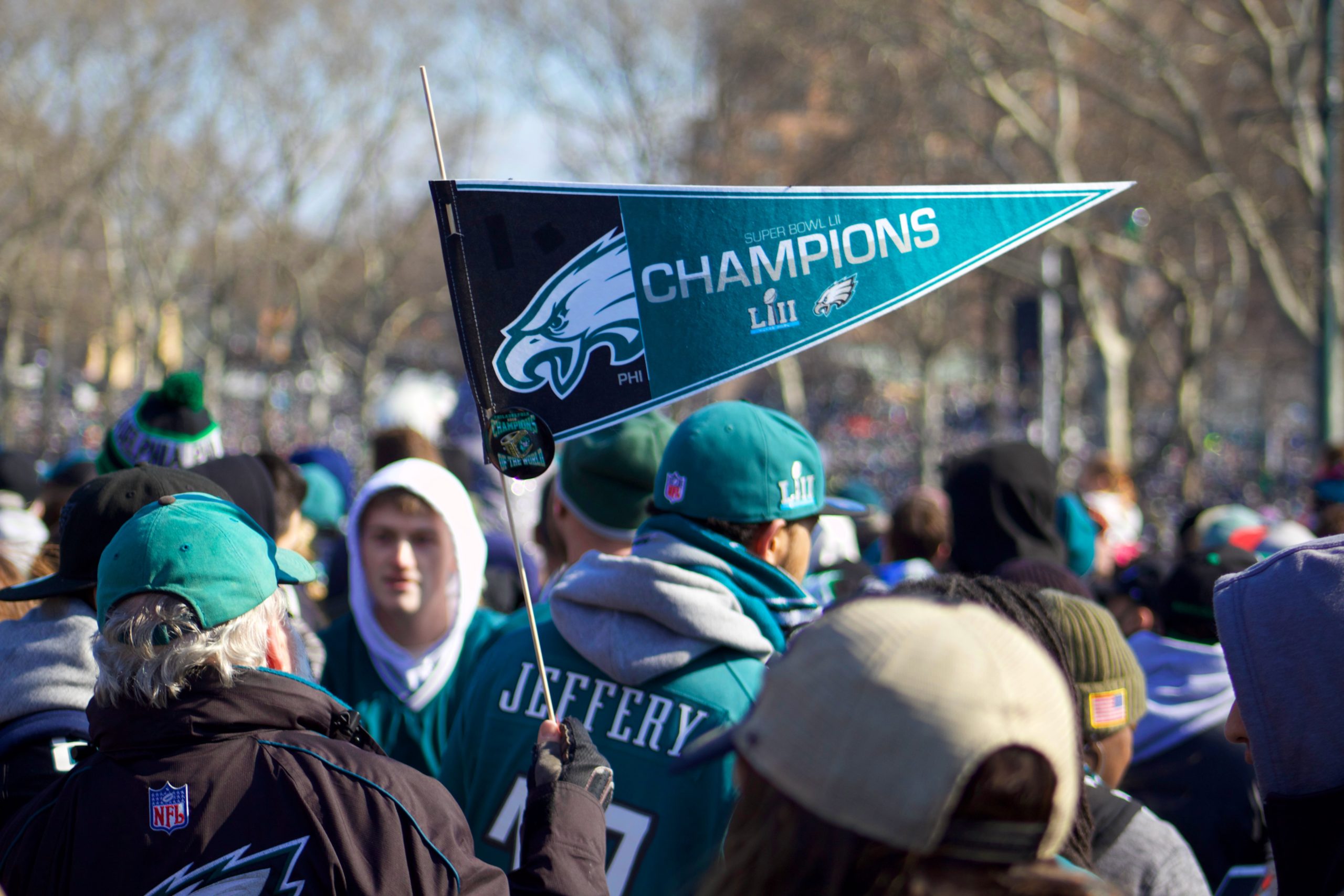 It's been 4 years since the Eagles last brought us to the Big Game. But by George, they've done it again! 2023 is off to a great start!
Everyone is excited! The Eagles are in peak form. And the lamp light posts around the city of Philadelphia are greased and ready for a celebration. There's no way we are not winning it again this time!
Around the Storage Inn office this week, we've been speaking victory into existence, "When the Eagles Win…' rather than "If They Win…"
Prepping for the party, I found myself digging through my storage unit this week; sifting through totes to find those football party supplies from Super Bowl LII. Eagles plates, cups and napkins, extra folding chairs, the long 8 foot folding table for snacks and my favorite football serving tray that I keep just for these special occasions. Since, THE EAGLES WILL BE WINNING on Sunday, we are making Philly favorites this year!
On the list is homemade Philly cheesesteak dip with soft Philly pretzels,  nachos inspired by our favorite Atlantic City Pool Bar and we'll order out for hoagies. The 10 of us should be all set. Although, my sister will be at the party and while she did grow up here in South Jersey with me, she lived in Massachusetts during college, and now her and I are in an unending debate about whether it is a Hoagie or a Grinder… this weekend, at the Eagles Super Bowl Party, we are having HOAGIES! I love watching football with my family! Let's keep the good vibes and Philly pride going strong. Go BIRDS!