August is Family Fun Month!
It's mid August here at The Storage Inn self storage in Atlantic County, New Jersey, and our storage rental customers are in full summer mode – retrieving items from their rental unit spaces including grills, lawn chairs, kayaks, and much more! I did not know this until one of our storage customers pointed it out to me, but August is officially Family Fun month. 
Picture the perfect summer and you might envision barbecues with friends, pool parties, and sightseeing vacations. There's always plenty to look forward to during the season of sun, but with Covid changing the available and acceptable activities, summer 2020 may look a bit different than usual.
Despite canceled concerts, cruises, and camps, with a little creativity, it's still possible to have a fun summer as a family. We've rounded up a list of alternatives for activities that might be taking a hiatus this summer. Here are some options to make this season one to remember.
Pool Closed!
Swimming is synonymous with summer—but social distancing may mean limited access to public or community pools this year. If your go-to swimming spot is closed, consider these options…
Provided you have yard space, go old-school, and haul out a lawn sprinkler for kids to run around in. You might even get the urge and run through it yourself.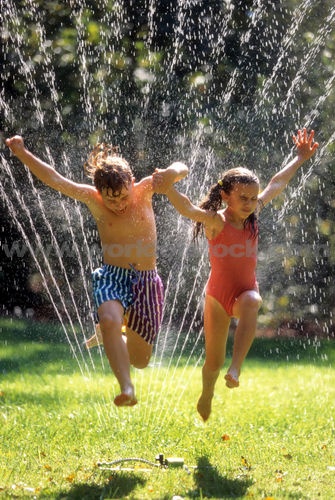 Get an inexpensive backyard pool. It may not be the height of luxury, but in a pinch, an inexpensive kiddie pool is better than nothing! 
Have a squirt gun fight — sometimes you don't feel like taking the whole plunge into a pool, anyway. Spritz each other with squirt guns instead!
Vacation Canceled!
A summer without vacation may sound like a major bummer, especially if travel is a family tradition. Save a little time and money by choosing to "vacation" with these alternatives…
Backyard Camping! Roast marshmallows, tell spooky stories, and spend the night under the stars—right in your own backyard.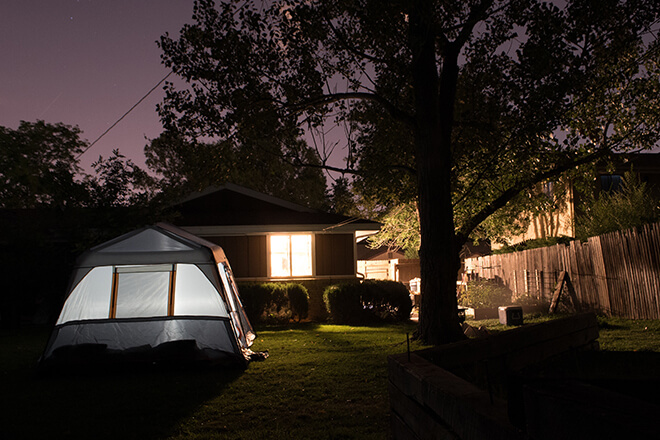 Take a Staycation. Your very own hometown (or one close by) can be a surprising source of interest and fun. Make a list of the popular attractions in your area you've never visited – See how many of them you can hit this summer.
Take a Virtual Tour. Famous sites and world-class museums all over the world have jumped on the virtual bandwagon during Covid-19. Destinations like the battlefields at Gettysburg, the Louvre, and the Smithsonian now have tours available online. Take an educational "trip" as a family to any of these bucket list attractions.
Enjoy the great outdoors. After months of quarantine, we could all probably use more fresh air. Have a picnic, take a hike, ride a bike or go for a scenic drive. 
When Camp Is Cancelled
Well, no summer day camp this year, so on to plan B. Perhaps this summer can be an opportunity to help kids learn real-world skills at home.  
Have a morning workout. Summer camp or no, kids need physical activity! Schedule a time each day for exercise, whether a bike ride, a walk, a dance party, or a kid-friendly Youtube workout video.
Bring on the board games. Large-group games may be out of the question at the moment, but board games are still on the table (figuratively and literally). This classic family pastime has a hidden benefit: Board games can be good for kids' linguistic, cognitive, and social development.
Get Cookin'. If there's one skill your child will always use, it's cooking. Spending time together learning about ingredients and food preparation is often just as much fun as eating the outcome when it's ready! Don't get overwhelmed with complicated recipes, try something easy or give your kids simple tasks that aid in the overall process. Make it fun.

Try a science experiment. Everyday household items like baking soda, vinegar, and food coloring are fair game for science experiments for kids of any age. Find your next project on websites like Science Fun and Science Bob.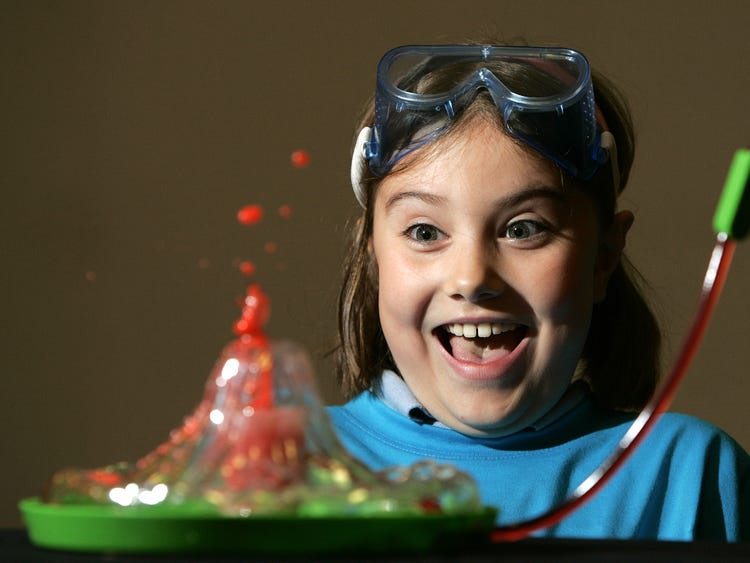 Movie Madness
Grab your popcorn and turn down the lights! While indoor theaters are closed, you can make the best of movie night with these alternative options…
Go to a Drive-in! In the midst of the Covid-19 pandemic, drive-in movie theaters around the country have been doing a booming business. Catch the vintage vibe by checking one out.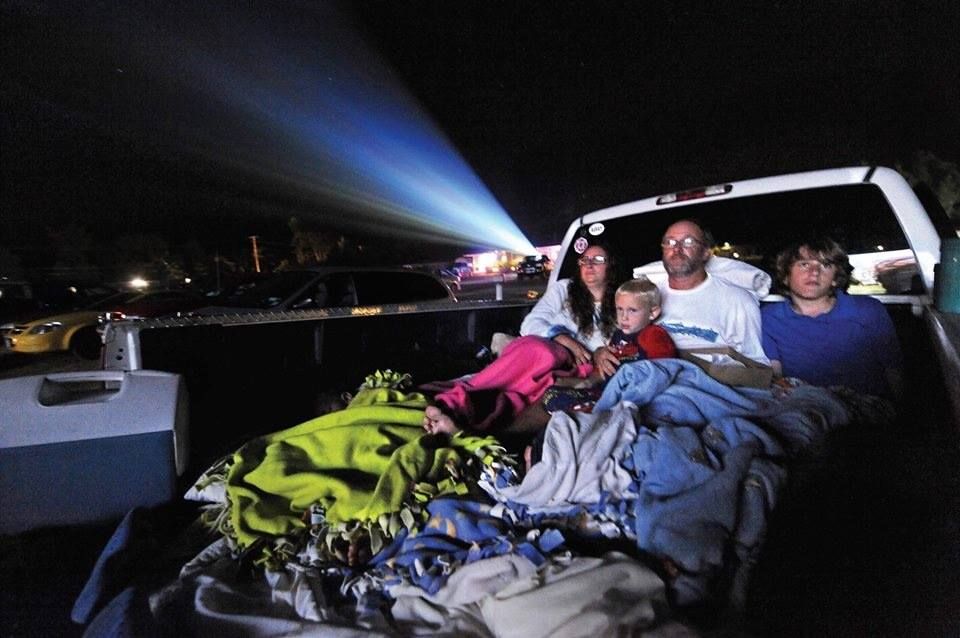 Read then Watch. Read the book, then watch the movie as a family. then take a family vote on which was better – the movie or the book? 
Have a weekly theme. Choose a theme for each week's viewing – comedy one week, horror the next, and maybe a buddy movie the following week.
So, as you can see, these are just a small sample of all the fun and wonderful things to do even with social distancing guidelines in place. Hopefully, these tips, courtesy of The Storage Inn, will help to make the remainder of your summer more enjoyable. Happy Family Fun Month!